October 15, 2019, China start to test its National blockchain, Blockchain-based Service Network (BSN). After 6 months test, BSN will be public around April 15.
BSN is a permission blockchain lead by China State Information Center. It will provide BaaS (Blockchain as a Service) Using BSN, the minimal cost of chain-building will reduced to RMB 2000 to 3000 (USD 300 to 400) per year. It tried to reduce the gap for enterprise and individual developers to access to the blockchain industry.
The framework of BSN compose in 4 parts.
I. Public city nodes
Public city nodes are a basic operational element of the BSN. Their main function is to provide system resources such as access control, transaction processing, data storage and computing abilities for blockchain applications.
II. Blockchain framework
The blockchain framework can be viewed as the operating system of blockchain applications. BSN supports mainstream consortium blockchain frameworks and public blockchain frameworks. In terms of public blockchain frameworks, developers can purchase corresponding resources, select any given public blockchain framework, create public blockchain nodes through any BSN portal and connect the nodes to the main network of the selected public blockchain. According to the flexibility of the chosen framework, developers can also create their own public blockchain network on the BSN and continue to create even more nodes within or external to the BSN.
III. BSN portals
When purchasing cloud resources and publishing applications on the BSN, developers can operate within any BSN portal. Like the internet, the BSN also uses a multiple 9 portal strategy. Enterprises with developer resources such as cloud service providers, framework providers and large application developers can apply to create a BSN portal. This portal can be a standalone BaaS website or BaaS service added to the existing cloud service portal or the developer's community portal. Within the BSN portals, developers can purchase BSN resources, deploy applications, manage applications and so on.
IV. BSN Network Operations Platform
The Network Operations Platform of the BSN is managed by dedicated technical teams from several BSN founding members including China Mobile, China UnionPay and Red Date Tech. There are several members in the alliance now.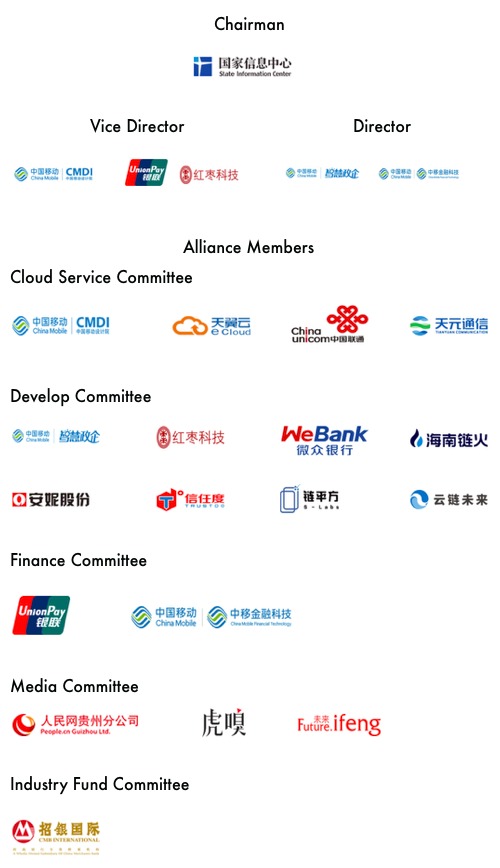 Now, BSN already has more than 100 nodes around China now, and plan to have oversea nodes deploy on cloud services including AWS, Microsoft cloud service, Google cloud service … etc.
There will be 2 websites to get the service, bsnbase.com for Mainland China, global.bsnbase.com for oversea.
Read More
China Government Lead Blockchain Infrastructure BSN Launched on April 25
Blockchain-based Service Network (BSN) Introductory White Paper(English)
China Launches National Blockchain Network in 100 Cities
Lecture of blockchain development for beginners
#BaaS #Blockchain #CloudService
---
Ads